Kids Martial Arts In Midlothian
Our Age-Specific Kids Martial Arts Classes Have Something For Everyone!
At Poteet Martial Arts, we take pride in offering high-quality training for students of all ages. Our Kids Martial Arts program for ages 4-7 includes specific training for beginners, experienced athletes, and even Black Belts. We work hard to keep every child challenged every step of the way.
Join us in Midlothian today and treat your child to the most exciting instruction in town! Just fill out the short form on your screen to get started.
What Makes Our Kids Martial Arts Program Better Than The Rest?
In most places, you'll find cookie-cutter kids programs where every child trains the same, and belts are handed out for participation.
That's not us.
In our Kids Martial Arts program, we truly care that every child has the chance to learn and grow. Our Classes are built around the discipline of Taekwon-Do and we go above and beyond to make sure every student enjoys hands-on instruction and dedicated support.
Our Kids Martial Arts Classes in Midlothian include:
Deputy Dragons (Ages 4-7): Our most basic instruction for your little ones to try out the martial arts for the first time.
Beginners: This instruction includes White to Yellow belts and helps students build confidence with fundamental movements and skills.
Intermediate: Yellow belts to Blue Stripe students can take on more advanced training like combinations and increased attention to detail.

Advanced: Blue belts through Black belts, this program introduces high-level skills and pushes students to be efficient and effective in everything they do.
Sparring: For the competition setting, this class can prepare any child to come out on top.
Possee Outlaws: Our special needs programming is designed to support students through exciting martial arts instruction. We work with students who have developmental challenges, learning disabilities, Down Syndrome, Williams Syndrome, Autism Spectrum Disorder, Social Communication Disorder, ADD, ADHD, and more.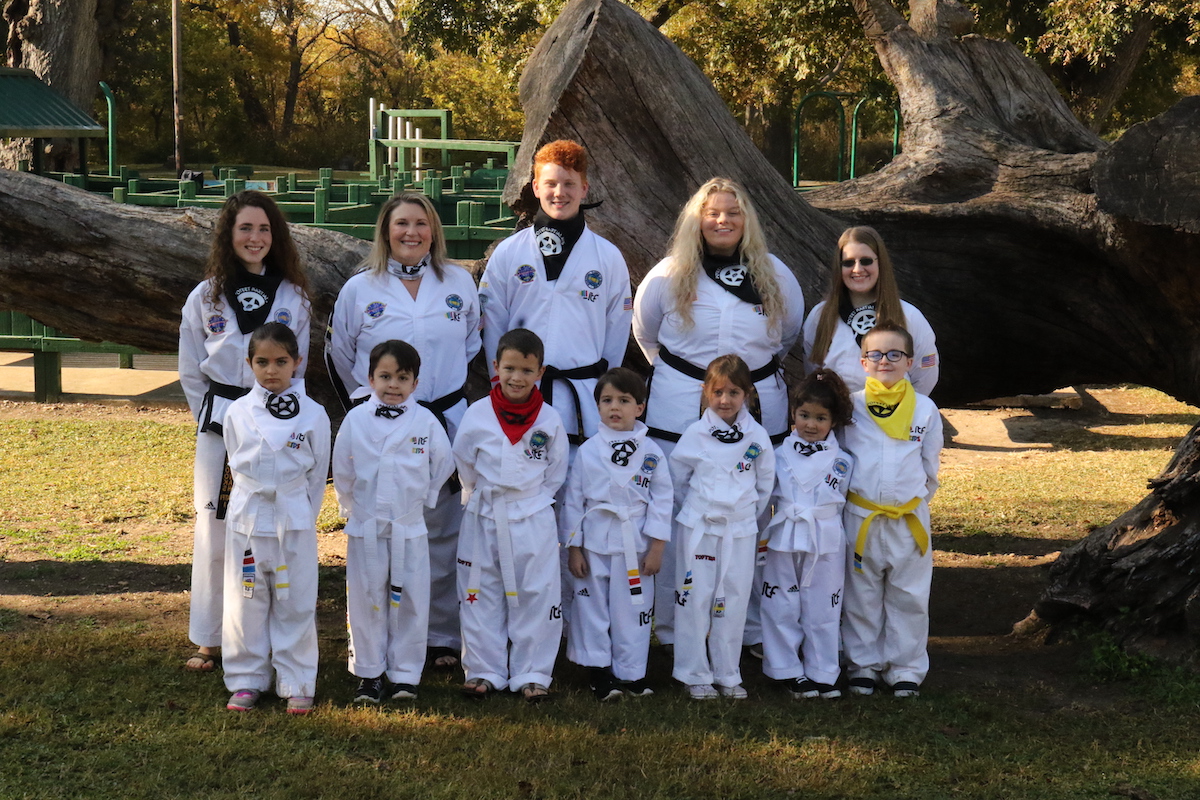 In All Of Our Kids Martial Arts Classes, We're Preparing Students For Success In Life
We know how exciting it is for young students to learn the art of Taekwon-Do. For a lot of kids in our programs, the skill becomes a source of competition and pride as they grow.
But we're here to offer so much more than just physical success.
Our Kids Martial Arts program is designed to help students across Midlothian and Waxahachie prepare for anything life throws their way. We do this by surrounding students with positive role models and encouraging them to overcome every challenge we put in their path.
At Poteet Martial Arts, your child can learn:
Focus and attention to detail
Perseverance and dedication
Leadership and teamwork
Incredible self-confidence in everything they do
Check It Out Today! Our Kids Martial Arts Classes In Midlothian Have Something For Everyone!
Don't miss out on everything we have to offer here at Poteet Martial Arts. Our Kids Martial Arts Classes are great for mental, physical, and emotional development and we can't wait for your child to get started today!
Just fill out the short form on your screen to learn more or to get started now!